2016 has arrived and with it, our January sale. For one week only, enjoy 50% off all books available on our website!
That being said, we know choosing which books to buy can be a little tricky so our three editors are on hand to give their book recommendations. Be it poetry, fiction or non-fiction that tickles your fancy, we have suggestions for one and all.

Mick Felton – Non-Fiction Editor
As our non-fiction editor, Mick sees a wide variety of books each year, including everything from history, crime, autobiography, music and sport. So which two books does Mick think you need most on your shelf?
The Road to Zagora by Richard Collins


After being diagnosed with Parkinson's Disease, Richard Collins sets off with his partner Flic on a once-in-a-lifetime adventure. The Road to Zagora is a singular travel book which takes in India, Nepal, Turkey, Morocco, Peru, Equador and Wales.
Though not shy about the hardships of the disease, any sentiment of self-pity is denied through Collins's resolute and independent-mindedness and the quality of writing.
£9.99  £5.00
Losing Israel by Jasmine Donahaye


After discovering by chance that her family had colluded in the eviction of Palestinians in 1948, Jasmine Donahaye set out to learn the story of what happened. Her discoveries challenged everything she thought she knew about the country and her family. Losing Israel is a moving and honest account which spans travel writing, nature writing and memoir. Jasmine explores the powerful and competing attachments people feel for their country and its history, by attempting to understand and reconcile her conflicted attachments, rooted in her family story – and in a love of Israel's birds.
£12.99 £6.50
Amy has read and enjoyed a dazzling array of poetry over the twenty-plus years she's been with us. Trying to narrow down her choices to just two books was hard, but here goes…
A Formula for Night: New and Selected Poems by Tamar Yoseloff
The eagerly awaited summation of Tamar' work, encompassing selections from four published print volumes: Sweetheart, Barnard's Star, Fetch and The City with Horns; and poems from her collaborations with artists: Formerly, Marks and Desire Paths.
The book also includes a generous selection of beautiful new poems, which are often artful explorations of paradox: death/birth, dark/light, clarity/mystery.
£12.99 £6.50
House of Small Absences by Anne-Marie Fyfe


Anne-Marie Fyfe's poems have long dwelt on the role that the spaces we inhabit, the places in which we find security, play in our lives: House of Small Absences is an observation window into strange, unsettling spaces—a deserted stage-set, our own personalised 'museum', a Piedmont albergo, underground cities, Midtown roof-gardens, convent orchards, houseboats, a foldaway circus, a Romanian sleeper-carriage—the familiar rendered uncanny through the distorting lenses of distance and life's exigencies, its inevitable lettings-go.
£9.99 £5.00

Penny Thomas – Fiction Editor
Which fictional words would Penny have you delve into first? We've published a beautifully varied range of books, and below are just two of Penny's favourites.
Swimming on Dry Land by Helen Blackhurst


Twelve-year-old Monica Harvey is looking for her sister Georgie, who has disappeared. The Harvey family has recently moved to Akarula, south-west Australia, having been persuaded to set out in search of a new life by their rich Uncle Eddie, who owns the town. Unbeknownst to them, Georgie isn't the first person to vanish.
As their dream-like vision of life in outback Australia begins to be tainted my mystery and deceit, the history of the land unfolds and answers to the strange disappearances slowly suggest themselves.
£9.99 £5.00
Foreign Bodies by Candy Neubert


Fresh from the UK, Emma thinks she has fallen in love with a place, a person, and pursues the man of her dreams with a colonial zeal. But for all her poetic sensibilities, she seems unaware of the destruction she is capable of leaving in her wake.
A beautifully written first novel, Foreign Bodies explores the spaces between people, and the nature of encounters in romantic idylls on the other side of the world.
£7.99 £4.00
Don't forget, absolutely everything on our website is 50% off– so if you're eager to see beyond our suggestions, then go forth and discover a new read for the New Year on our website.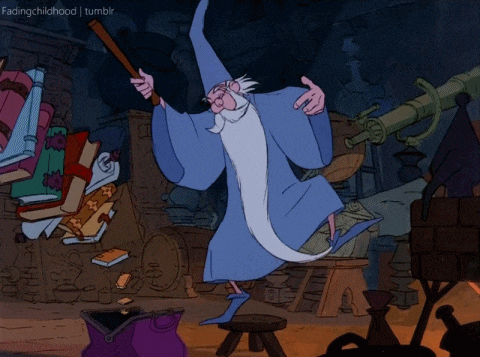 Half price offer ends midnight, Sunday 10th January. Happy book hunting!