If the thought of venturing outside gives you a fright, then why not stay in for the night? All Hallow's Eve is right around the corner, and that means frights, delights, and a healthy dose of Halloween literature.
What could be better than a cosy night at home, candles flickering, the wind howling outside, and a good book in your hands? Staying in is the new going out, and we're here to tell you how to make the most of Halloween from home.
1. Set the scene
It's all in the detail – hang up some spooky decorations, dim the lights and set some tall candles ablaze.
2. Play that spooky music
Some gorgeously gothic music will set you up for a night of horror. This Best of Dark Classical Music playlist should do the trick.
3. Choose your Halloween reading
Ghost stories, gothic, true crime or thriller – choose your poison. Take a look below for our spooktacular selection of dark and chilling literature…
Masque, Bethany W. Pope
£9.99
This richly gothic re-telling of Gaston Leroux's The Phantom of the Opera takes us to 19th Century Paris, where aspiring opera singer Christine is trapped between theatre owner Raoul's 'romantic' vision of her as a bourgeois wife, and the mysterious Phantom's murderous pursuit of artistic perfection.
Love, lust, adventure, romance, and the monstrous nature of unfulfilled creativity await you here. Everyone wears a mask. Look beneath it, if you dare…
Sugar Hall, Tiffany Murray
£8.99
Easter 1955. As Lilia Sugar scrapes ice from the inside of the windows and rust from the locks in Sugar Hall, she knows there are pasts she cannot erase. The red gardens of Sugar Hall hold a secret, and Lilia and her children must confront a history that has been buried but not forgotten.
This superbly chilling ghost story (named by David Mitchell as one of his six favourites) will have you on the edge of your seat.
Ritual, 1969, Jo Mazelis
£9.99
What are little girls made of? What will they become? From the playground to adulthood the path is beset with misunderstandings, missed dates and hidden traps for the unwary.
This darkly gothic collection of stories explores the unsettling borderland between reality and the supernatural. Ranging from early twentieth-century France to 1960s South Wales and contemporary Europe, Jo Mazelis' stories portray characters caught up in events and feelings they do not fully understand or control. Not all is as it seems in a world where first impressions may only conceal disguises and false trails – and there's no going back…
Seán Tyrone: A Symphony of Horrors, Mark Ryan
£8.99
The brilliantly evoked valleys town of Aberuffern (the mouth of hell) becomes the central motif of this short novel, inspired by the Mexican novel Pedro Paramo by Juan Rulfo.
This is lively, blackly humorous and intelligent storytelling.
Witch, Damian Walford Davies
£8.99
With the narrative pull of a novel and the vibrancy of a play for voices, Damian Walford Davies's Witch offers a thrilling portrait of a Suffolk village in the throes of the witchcraft hunts of the mid-seventeenth century. The poems in this collection are dark spells, compact and moving: seven sections, each of seven poems, each of seven couplets, are delivered by those most closely involved in the 'making' of a witch.
Murder at the Star, Steve Adams
£9.99
The murder of God-fearing, bible-quoting, partially deaf Thomas Thomas at the branch of Star Stores he managed in Garnant, South Wales has remained an unsolved mystery since it happened in 1921. Over £126 was missing from the store safe, yet there were oddities about the attack which suggested this was more than a robbery that went tragically wrong.
In classic cold case fashion, journalist Steve Adams's extensive researches have finally identified the killer, and the almost century-old case can finally be closed…
Happy Halloween one and all, we hope you have a frightfully good evening.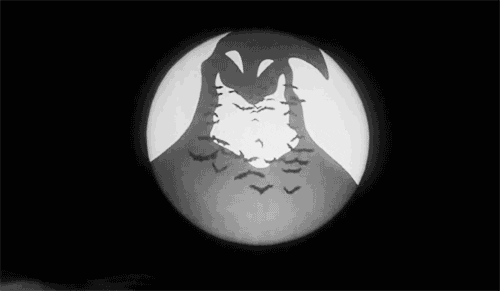 Save
Save
Save