You can't beat a chilling tale to read as darkness creeps ever earlier into the evening. From classics with haunted houses and man-made monstrosities to modern physological terrors, these books are at the top of our list of what to read on Halloween.
The Haunting of Hill House
Shirley Jackson's slow-burning psychological horror sees four paranormal enthusiasts explore a brooding, mid-Victorian mansion in the hope of finding indisputable evidence of the psychic phenomenon called haunting. As they begin to cope with horrifying occurrences beyond their control or understanding, they cannot possibly know what lies ahead. For Hill House is gathering its powers – and soon it will choose one of them to make its own.
Sugar Hall
Easter 1955 and Britain waits for a hanging. Dieter Sugar finds a strange boy in the red gardens of crumbling Sugar Hall – a boy unlike any he's ever seen. As Dieter's mother, Lilia, scrapes the mould and moths from the walls of the great house, she knows there are pasts that cannot be so easily removed. Sugar Hall has a history, buried, but not forgotten.
Based on the stories of the slave boy that surround Littledean Hall in the Forest of Dean, this is a superbly chilling ghost story from Tiffany Murray.
Enter to win a hardback copy of Sugar Hall with this month's Seren book giveaway.
The Woman in Black
Few attend Mrs Alice Drablow's funeral. There are undertakers with shovels, of course, a local official who would rather be anywhere else, and one Mr Arthur Kipps, a solicitor from London. He is to spend the night in Eel Marsh House, where the old recluse died. Young Mr Kipps expects a boring evening alone sorting out paperwork and searching for Mrs Drablow's will. But when the high tide pens him in, amidst a sinking swamp, and a blinding fog, what he finds – or rather what finds him – is something else entirely.
Frankenstein
Composed as part of a challenge with Byron and Shelley to conjure up the most terrifying ghost story, Frankenstein narrates the chilling tale of a being created by a bright young scientist and the catastrophic consequences that ensue. Considered by many to be the first science-fiction novel, the tragic tale of Victor Frankenstein and the tortured creation he rejects is a classic fable about the pursuit of knowledge, the nature of beauty and the monstrosity inherent to man.
Ritual, 1969
What are little girls made of? What will they become? From the playground to adulthood the path is beset with misunderstandings, missed dates and hidden traps for the unwary.
This darkly gothic collection of stories explores the unsettling borderland between reality and the supernatural. Not all is as it seems in a world where first impressions may only conceal disguises and false trails – and there's no going back. Shortlisted for Wales Book of the Year 2017.
The Call of Cthulhu and Other Weird Stories
Credited with inventing the modern horror tradition, H.P. Lovecraft remade the genre in the early twentieth century. Discarding ghosts and witches, and instead envisaging mankind at the mercy of a chaotic and malevolent universe. Experience the extraterrestrial terror of 'The Call of Cthulhu', which fuses traditional supernaturalism with science fiction, which features here alongside early tales of nightmares and insanity, and grotesquely comic stories.
Slade House
Turn down Slade Alley – narrow, dank and easy to miss, even when you're looking for it. Find the small black iron door set into the right-hand wall. No handle, no keyhole, but at your touch it swings open. Enter the sunlit garden of an old house that doesn't quite make sense; too grand for the shabby neighbourhood, too large for the space it occupies. A stranger greets you and invites you inside. At first, you won't want to leave. Later, you'll find that you can't.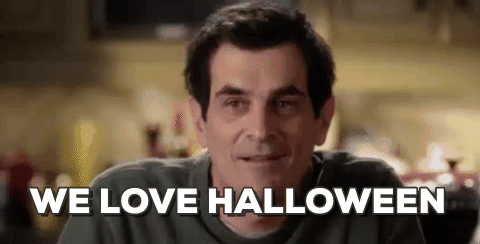 Save